The Future of Signs
Carbon Neutral Signs & Branding
We are proudly NET ZERO today. Combined with our innovative Sustainable Sign Scheme there's no better choice for a forward thinking branding partner.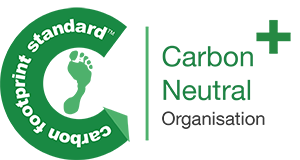 Net Zero Manufacturing for the 21st Century
GROUND-BREAKING SUSTAINABILITY PLEDGE
Carbon offset signs and branding? We are the only Net Zero company to have committed to a Sustainable Sign Scheme promise. We will offset the Co2 released in the manufacture and installation of your signs and graphics using accredited Carbon Offset scheme, such as planting new trees in the same geographical region as your store.
GET IN TOUCH TO LEARN MORE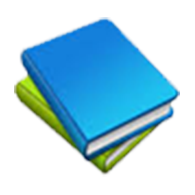 ISO 9001
Quality System
Efficient. Effective. As an ISO9001 Accredited business, we have an ingrained commitment to quality & service and it starts with you. As a partner working with us, you will have your own Project Manager to make sure everything runs smoothly, with only ever one number to call to answer any questions and get any updates.
We have developed a detailed Workflow Process, which is not just a convenient guide, it's our internal mantra. It helps us maintain control and total oversight ensuring everything goes smoothly, while also acknowledging the rare occasions where something needs to put right, and transparently details how we do this.
We don't just want to work with you,
- we want to wow you.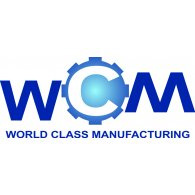 World Class
Manufacturing
The 7 key principles of World Class Manufacturing form the discipline that we follow. It focusses on out-competing, out-delivering and out-performing in the eyes of the customer. By doing this in the most efficient and effective ways possible it allows us to be in complete control of how and where we focus our efforts for the best result. We would urge every growing business to study this guide for a fresh perspective on the importance of the quality of service provided.
Download link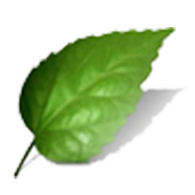 Net Zero Signs - Together. Today.
As part of our ISO14001 accreditation we have pioneered the industry first Sustainable Sign Scheme, whereby we offset the carbon footprint created in the manufacture of the signage we produce by purchasing the equivalent in Carbon Credits from the Carbon Footpring scheme, and present each applicable site with a certificate. We have launched this in conjunction with our most forward-thinking customers.
We have worked hard in recent years to build on this, by achieving certified Net Zero status for our daily operations. From audit to offset, the process has been an invaluable education, drilling right down into the details for full visibility of where we can continue to improve.
Download Environment Policy
Visit Sustainable Sign Scheme Microsite
The Bread & Butter Thing
We're always pleased when can provide support to those who help others who share similar ideals and TBBT embodies so many great ideals, taking products that might otherwise go to waste and transformer into a highly-valued community support project, helping those on low incomes. TBBT is close to our hearts, also starting life in the NW and bit-by-bit spreading their good work nationally.
Visit The Bread & Butter Thing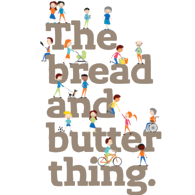 ---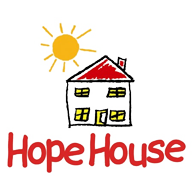 Hope House Children's Hospice
We are proud to work with GM Fundraising for Hope House Children's Hospice and over several years we've helped raise more than £1,000,000! We have participated in many fund-raising drives including supporting the bike ride from the Eiffel Tower to Blackpool Tower – although Alan's support was provided from 4 wheels rather than 2!
See our certificate
See Hope House's great work
---
Rastrick Juniors Football Club
Not only do we sponsor our local sports team's, admittedly rather fetching, uniforms, but our Director, Bradley, also volunteers his time to coach them.
See the kit
Visit RJFC's site